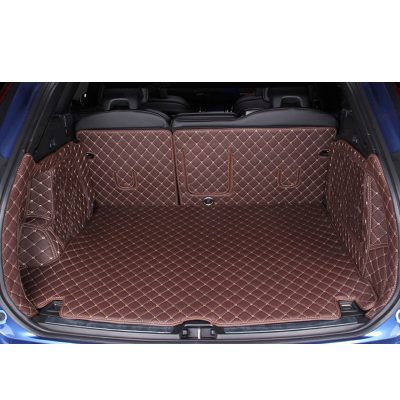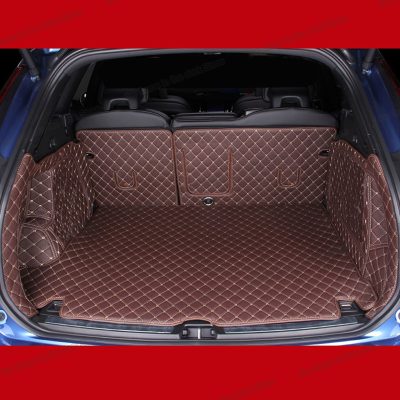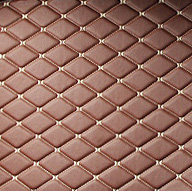 Material:

fiber leather
Design Style:

Fancy
Design:

Non Skid
Position:

Rear
Type:

Rear
No. of Mats:

5pcs
Size:

cusromize
Brand Name:

lsrtw2017
Place of Origin:

China
Model Number:

for xc60 xc40
model year:

2016-2020
The correct use of the car trunk(Boot carpet):
The trunk of a car is used very frequently. Whether it is a sedan or an SUV, the trunk space is very large. You can put some common necessities. In fact, there are some hidden functions that many car owners have not found. The function of the trunk!

Method/step:
The storage function is the primary function, especially when traveling for self-driving and carrying items. Most of the cars have the design of the rear seats down. This function can be used when there are longer objects.

The method of placing items is to place heavy items in the front, which is inside the trunk, and place light items behind, so that the heavy items can be moved to crush other items when the brakes are suddenly stopped.

Hidden items, spare tire tools are placed under the partition of the trunk, and the tripod is generally at the bottom or side. In case of emergency, it can be used in emergency.

There is a small side baffle. There is usually a small irregular space on the side of the trunk. You can put some small items. The small baffle separates the space and can fix some small items.

Escape switch, this function is very important, if the vehicle enters the water under special circumstances. You can't break the window quickly. You can observe the pull ring or switch inside the trunk. There are usually mechanical switches near the lock block. You can open the trunk lid to escape by pulling it.